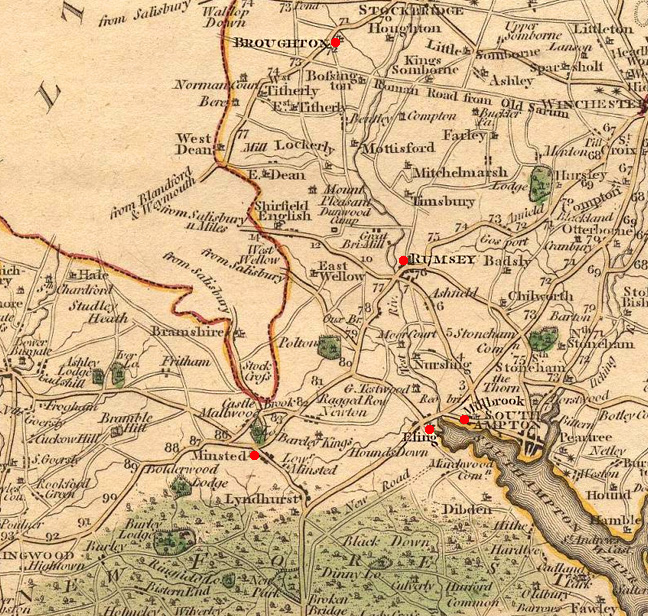 Map showing Broughton and Romsey (north Hampshire), and Eling plus Millbrook (south Hampshire).
Eling and Millbrook are both on Southampton Water just east of New Forest.
These are the areas the fourth and fifth generations of our HEADS lived in (See Thomas 4, and John 5.
Sarah Whitehorn was born in Minstead in New Forest.
Return to British Trail of a Western Family