CHAPTER NINE
GENERATION 2
Leonard John HEAD 1914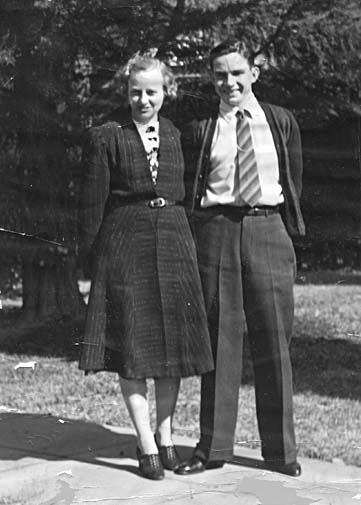 Leonard John Head and Velma Head nee Bailey 1936 Santa Monica, CA
LEONARD JOHN HEAD [Home Builder in California] b. 22 JUN 1914 Detroit, Wayne Co., MI; m. Velma BAILEY 20 Aug 1936; d. 31 DEC 1998 Thousand Oaks, CA at age 84.
Leonard's photo album
© Jerry England 2006

about jerry || home
Back Trail of a Western Family
British Trail of a Western Family
Contact Jerry England: jerry@cowboyup.com


See my GEDCOM at Rootsweb's WorldConnect Site
Just enter a name you are interested in.