This-N-That's Tall, Dark, and Handsome -- 'Biggs' -- Registered Miniature Horse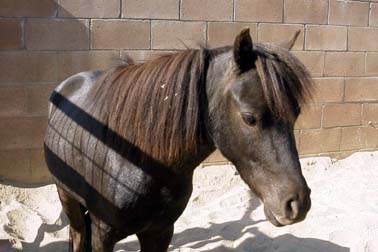 Biggs, the smallest member of our family, is a seal brown miniature horse (2001).
He earns his keep by pulling wagons and carts.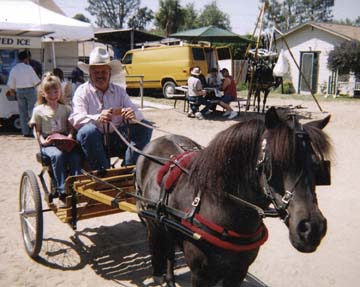 Biggs working at the Chatsworth Day of the Horse 2005.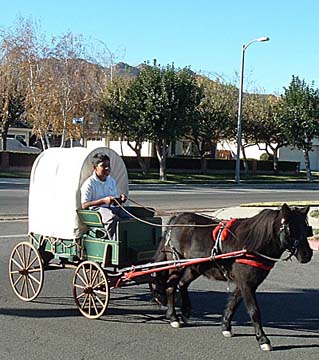 Biggs and Eddie Montano preparing for the 2006 Chatsworth Holiday Parade.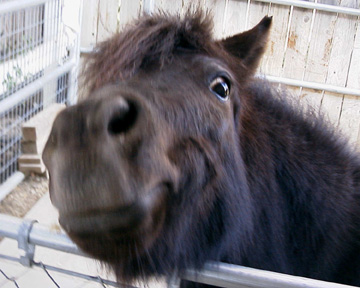 He does get a little shaggy in the winter, but he keeps Sun Up, Zinger, Cash, and Kasidy on their toes.
Next meet Kasidy May
© Jerry England 2007
Cowboyup Mercantile:

HOME

Free Companion Horse
Cowboy Antiques

Cowboy Collectibles

Sporting Collectibles

Western Americana Books
Western Art Books

Bargain Barn

Movie Memorabilia